SOCIAL MEDIA MARKETING
In these days users spend most of the time social media website like Facebook, Instagram, twitter and Pinterest etc. They actively like & share each other post, imgages, business profiles, promotional images, making friends, seeing news etc. and the new trend is they get update from product selling website business pages, service providers etc.That's all meaning is Social Media Marketing becomes very important for growing any business, making reach to the audience or you can say Social Media Marketing becomes the vital part of Digital Marketing or Digital Promotion.
Social Media platforms allow users to interact with followers or clients in bulk. Via it every user of your website feel they are directly connected with your brand. These Social Media clients who follow you lead your brand to their relatives, friends, their office staffs because they share, boost or referrers your brand to them.

Why LRB Digitalization For
Social Media Promotion
LRB Digitalization experience team of Social Media Marketing knows all proven techniques to promote your brand or business yet they are ready to do or ready to learn new things with each individual social media account to keep discovering new strategies. Because of provider of Social Media Marketing services in Noida, Ghaziabad NCR we keep ourselves up to date with the techniques and planning best strategies for better result on social media Websites.
Our team are doing every thing to promote your brand in right manner on social media. We know how to customize social media messages to users in such a manner that the message resonates with each user.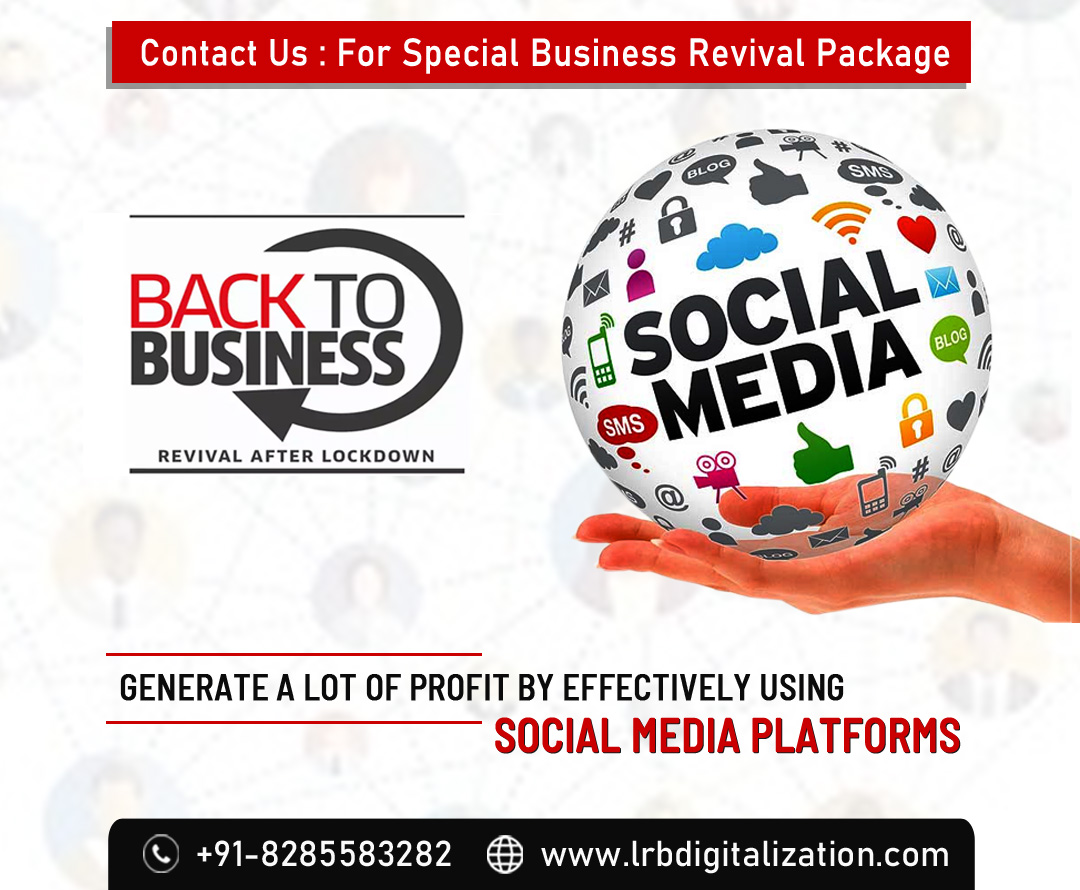 Types of Social Media Marketing
The mostly used Social Media platforms are Facebook, Instagram, Twitter, Pinterest, LinkedIn & Snapchat etc., are used to promote business online.
Customer Testimonials
LRB Digitalization redesign our website as i need. Their expert team are well experienced in website designing & development services.
LRB Digitalization develope new website for us. They did this within time and website look & feel so calm neat & clean.
LRB Digitalization made E-Commerce Website & promoting website on social media platforms.
They are pioneer in giving designing & social media advertising service in all region of Delhi NCR India.